Make your location
stand out

in the crowd.

Attract and engage
targeted

investing companies.

Generate more
inward investment

leads.

EXPERTISE & SERVICES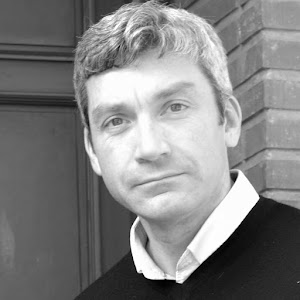 Nick Smillie
Inward Investment, Economic Development and B2B Marketing Strategist, MD at Clarity
'We specialise in developing outstanding, data-supported inward investment value propositions and internet-focused marketing strategies for business locations and sites, enabling our clients to generate more inward investment leads more cost-effectively.
Our client list includes major city and regional government authorities and investment promotion agencies, site developers and strategic economic development projects in the UK and world wide.
Contact us to find out more about our client portfolio, our recent projects and how we can work with you to develop a winning Inward Investment Marketing Strategy for your location or site.'

❮    PROVEN RESULTS    ❯
'Clarity's approach to market positioning for Inward Investment demonstrates a sound understanding of market opportunity built upon solid and thorough research. Combined with Content Marketing programmes, working with Clarity has enabled market differentiation and opened up client engagement that would not otherwise have occurred. I would not hesitate in recommending Clarity Business Strategies Ltd.'
Head of Enterprise & Economic Growth, Invest Essex, UK
'MKDP recently commissioned Clarity Business Strategies Ltd. to complete a comprehensive sector value proposition report and they did this very efficiently and responded exactly to the brief provided. We found Clarity to be very professional, focussed and informative and the end result has proved of great benefit.'
Chief Executive, Milton Keynes Development Partnership, UK
'The report that Clarity have created positions Bournemouth and Poole as a leading UK location for Financial and Business Services. Crucially, this is a business facing report that provides the data senior decision makers need when thinking about locating or relocating their business. It is the robust and clear comparative data, and the easy to digest format that Clarity provide it in, that makes it so useful. '
Head of Economic Development and Sustainability, Bournemouth Borough Council, UK
'Clarity is led by a highly experienced, results orientated professional who understands the inward investment market like few others.'
Senior Partnership Manager, Department for International Trade, UK
'Excellent knowledge and depth of understanding.'
Inward Investment Manager, Northamptonshire EP, UK

Generate more inward investment leads...
Request Clarity's e-book 3.0, Inward Investment Marketing That Works: Advanced strategies to attract and engage more investing businesses, and generate more inward investment leads.



SPECIALIST SERVICES AND CASE STUDIES